Using the FCRA to Eliminate Debt
The Fair Credit Reporting Act (FCRA) provides a framework for correcting inaccuracies on your credit report.
When certain debts appear on your credit file, such as debt that doesn't belong to you, credit fraud, or your report containing debts with errors or false inaccurate information, you can take action.
If you have negative information that is affecting your credit rating, find out if you can eliminate debt using the FCRA by contacting a Fair Credit Reporting Act lawyer today.
The FCRA as a Tool for Debt Elimination
Many people think of "debt elimination" in the context of paying off loans or settling with creditors, but the FCRA provides another avenue: eliminating false or inaccurate debt entries from your credit reports.
These entries can damage you worse than legitimate debts, especially when they are not yours to begin with.
Think about it: you might be shouldering the burden of higher costs on new loans, or worse, missing out on opportunities for no fault of your own.
Incorrect reporting can do that to you. That's where the FCRA comes in as a tool for debt elimination.
By identifying and successfully disputing inaccurate entries, you're not just correcting your credit report; you are effectively "eliminating" false debts from your financial history.
Knowing how to navigate the FCRA's provisions means more than just a cleaner credit report—it translates to a more accurate representation of your financial behavior and, often, a better financial future.
So, when we talk about Fair Credit Reporting Act debt elimination, we're talking about the process of auditing, correcting, and thereby enhancing your financial credibility by removing what your record shouldn't contain in the first place.
What Are Some Steps You Can Take to Eliminate Debt on Your Credit File?
Step 1: Obtain Your Credit Reports
Before you can address inaccuracies, you need to know what's on your consumer credit bureau records. Under the FCRA, you're entitled to one free report from each of the three major credit reporting agencies—Equifax, Experian, and TransUnion—every 12 months through AnnualCreditReport.com.
Step 2: Identify the Inaccuracies
Thoroughly review your credit reports for any false or incorrect information. These could range from outdated account statuses, inaccurate account balances, or even fraudulent accounts opened in your name.
Step 3: Gather Supporting Documents
Collect any evidence that supports your case for why the information is inaccurate or false. This could include bank statements, payment records, or correspondence with creditors.
Step 4: Contact the Credit Reporting Agency
Write a formal dispute letter to the credit reporting agency whose report contains inaccurate information.
The letter should clearly identify each item you dispute, explain why you dispute the information, and request that it be removed or corrected.
Attach copies (never the originals) of the supporting documents. Send the letter by certified mail, "return receipt requested," so you can document the agency received it.
You can also file a dispute online using the following links for each consumer credit bureaus:
Step 5: Contact the Information Provider
You can also write a similar dispute letter to the creditor or other entity that provided inaccurate information to the credit reporting agency. Again, include any supporting documentation and send it via certified mail.
Step 6: Wait for an Investigation
Once a dispute is filed, credit reporting agencies are generally required to complete their investigation within 30 days, according to the FCRA.
They must provide you with the results of the investigation in writing and give you a free copy of your credit report if the dispute results in a modification.
Step 7: Review the Results
If the information is corrected, the credit agency will send notifications to anyone who received your report in the past six months.
If the investigation does not resolve your dispute, you may ask that a statement of the dispute be included in your future credit reports.
Step 8: Continue to Monitor
After the inaccurate information has been removed, continue to monitor your credit reports to ensure that the false or incorrect data doesn't reappear.
By following these steps outlined in the FCRA, you can ensure that your credit report accurately reflects your financial history, thus making your life easier when you're applying for loans or credit cards.
Always remember to consult with a qualified attorney to discuss your particular situation and get professional legal advice.
Can You Eliminate Medical Debt from Your Credit Report?
How The Biden-Harris Administration's Actions on Medical Debt Affect Credit Reporting
For many Americans struggling with medical debt on their credit reports, the Biden-Harris Administration has introduced significant measures to lessen the burden of medical debt, which is currently the largest source of debt in collections in the United States.
Medical Debt and Credit Reporting Agencies
One of the key elements in the Biden-Harris Administration's announcement is the reduction of medical debt's role in credit evaluations.
This is important because medical debt has traditionally had a disproportionately negative impact on credit scores, sometimes affecting a person's ability to secure a loan or even buy a home.
Furthermore, the administration's measures to lessen the role of medical debt in credit evaluations could complement recent private sector actions.
The three major credit reporting agencies—Equifax, Experian, and TransUnion—also took steps to minimize the impact of medical debt on credit reports.
These agencies will no longer include certain forms of medical debt, such as paid debts, unpaid debts less than a year old, and debts paid or unpaid under $500.
The Role of Federal Agencies
Various federal agencies like the VA and the Department of Health and Human Services (HHS) are also involved in these efforts.
For example, the VA will simplify the process for low-income veterans to get their medical debt forgiven. Meanwhile, HHS will scrutinize medical providers' billing practices and will consider this information in their grant making decisions.
These measures provide another layer of consumer protection and could result in fewer inaccuracies or points of dispute on credit reports in the future.
Your Rights as a Consumer
Importantly, the Consumer Financial Protection Bureau (CFPB) will increase its consumer education efforts, providing families with more resources to navigate the complexities of medical billing and collections.
The CFPB's complaint submission platform provides an avenue for consumers to report issues related to aggressive debt collection and credit reporting.
The Administration's new measures underscore the importance of monitoring your credit reports for inaccuracies.
While the aim is to reduce the occurrence of medical debt affecting credit scores, it doesn't eliminate the need for vigilance.
Always stay updated with your credit report, and follow the steps outlined earlier in this article to dispute any inaccuracies.
By combining the information on how to dispute inaccuracies through the FCRA with the knowledge of the recent changes to the medical debt landscape, you can better understand and manage your financial profile.
To learn more about the Administration's new actions on medical debt, visit ConsumerFinance.gov. Always consult a qualified attorney for personalized advice tailored to your specific situation.
Contact a Fair Credit Reporting Act Lawyer
The journey to credit report accuracy often requires more than just identifying errors and notifying credit bureaus.
You'll need legal guidance to ensure that your rights under the Fair Credit Reporting Act (FCRA) are upheld.
Why Choose Kazerouni Law Group?
We at Kazerouni Law Group understand that tackling credit report inaccuracies can be a daunting task.
We've recovered over $1 billion for consumers nationwide and we offer free initial case evaluations.
When you reach out to us, our team of lawyers will scrutinize the specifics of your case, letting you know if you could potentially bring a claim under the FCRA.
How to Reach Us
Take the next step in ensuring your financial future and contact us today for a no-obligation conversation about your case.
By Phone. Call us at 800-778-2065. We're available during regular business hours to discuss your case.
Online. If you prefer a more digital approach, you can also contact our fair debt collection attorneys for your free case evaluation.
What to Expect During Your Free Case Evaluation
During your free case evaluation, we'll look into whether there are grounds to proceed with an FCRA claim.
If we find that a violation has occurred, we will explain the legal options available to you and help you chart a path forward.
Our focus is on making the law work for you in a way that leads to meaningful change in your credit reporting situation.
Confidentiality and Peace of Mind
We maintain a stringent policy to ensure all client information remains confidential. Our goal is to provide you with peace of mind as you embark on the journey to financial health.
We Are Here to Help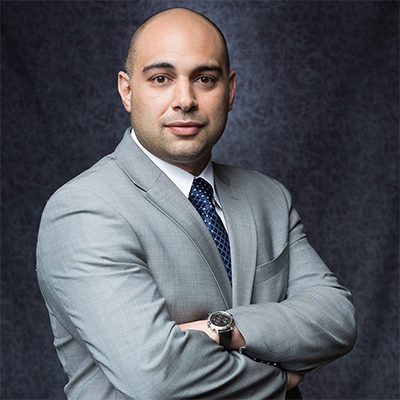 The sooner you contact us, the sooner we can begin helping you exercise your rights. Waiting too long can limit the legal remedies available to you. Don't let that happen.
By taking the initiative to contact an experienced consumer protection attorney, you are standing up for yourself and getting negative information from your credit removed, which you have a right to do.
Let us be your partners in navigating the complexities of the Fair Credit Reporting Act. Call 800-778-2065 today to get started and find out how we can help you today.