The Telephone Consumer Protection Act (TCPA) remains a hot topic, particularly due to its relevance in our modern age of digital communication.
The TCPA does apply to businesses, but it's not a blanket answer that covers every aspect of this federal law.
In most circumstances, businesses are exempt from certain types of sales calls, but just because a business has provided its telephone number does not mean a telemarketer can automatically call or text the business.
If you are a business owner and believe that your rights have been violated, contact a TCPA consumer protection attorney to discuss your legal options and potential compensation. 
What Is the TCPA?
The TCPA was enacted in 1991 as a response to increasing consumer complaints about unwanted telemarketing calls and faxes.
Its primary goal is to restrict telemarketing communications, including those made through automatic telephone dialing systems and prerecorded voice messages.
The act also addresses unsolicited faxes and rules about the Do-Not-Call Registry.
The TCPA's Primary Focus: Individual Consumers
At its core, the TCPA protects individual consumers. It provides people with specific rights regarding telemarketing calls, ensuring unwanted calls or text messages do not harass them.
The TCPA also imposes penalties on violators who make unsolicited calls to individuals on the Do-Not-Call Registry or without prior express consent.
How Does the TCPA Apply to Businesses?
While the TCPA's language and legislative history emphasize individual consumer protection, its reach regarding businesses is somewhat ambiguous.
The act doesn't expressly exclude businesses from its protections. However, it primarily has safeguarded individual consumers, who are generally the people picking up the phone at a business when a telemarketer calls.
Court decisions have played a significant role in shaping the interpretation of the TCPA's applicability to businesses.
Some courts have held that businesses, especially sole proprietorships, may have rights under the TCPA because they are indistinguishable from individual consumers.
Most district courts have concluded that a phone used for both personal and business purposes can constitute a residential phone depending upon the facts and circumstances.
On the other hand, other courts have emphasized the TCPA's purpose as a consumer protection statute, suggesting that businesses might not have the same rights under the act as individual consumers since businesses may not register on the National Do Not Call Registry.
While some businesses may indeed have rights under the TCPA, the law may limit those rights. Businesses might not have the same standing as individual consumers to bring a TCPA lawsuit, for instance.
Are Businesses in the Crosshairs of the TCPA?
Since the TCPA centers on individual consumers, its stance concerning businesses isn't as black and white. One pitfall that has emerged in the TCPA landscape concerns companies involved in B2B sales.
Many of these companies utilize technology governed by the TCPA to make marketing calls to business numbers, often sourced from various directories.
While there's a defense for calls to non-residential numbers, a gap exists when it comes to calls made to business cell phones using an automatic telephone dialing system (ATDS), or a prerecorded voice.
Recent TCPA Court Decisions for Businesses
A Ninth Circuit Court of Appeals addressed the notion in Chennette v. Porch.com of whether the TCPA considers phones used for both business and personal reasons as residential.
The appellate court, dissecting the TCPA, confirmed that the statute not only pertains to persons but also to entities, implying that the law applies to businesses as well.
This becomes particularly relevant for home-based businesses or professionals using a single phone number for both personal and business-related matters.
One significant takeaway from this decision is that cell phones used for dual purposes (personal and business) are presumptively considered residential as per the TCPA.
However, showing the phone's use is predominantly for business can deem it a business line.
The TCPA may cover businesses and professionals despite their business status.
Especially for those operating from home or using a single number for multiple purposes, a careless telemarketer may run afoul of the TCPA.
Calls to Businesses: A Closer Look
When delving into the nuances of the TCPA, an essential distinction arises between calls to business landlines and cell phones.
Business landlines stand exempt from the do-not-call rules. This exemption means that if, for instance, you contacted a client to offer services, those calls wouldn't fall under the stringent regulations of the TCPA. This gives businesses some leeway when communicating with other businesses via landlines.
However, the Federal Trade Commission (FTC) clarified the boundaries of this exemption. While businesses can contact other businesses for services, they can't bypass the rules by reaching out to individual employees at their workplace for personal sales or contributions.
This amendment to the Telemarketing Sales Rule (TSR) upholds the primary intention of the TCPA – to protect individual consumers.
The restrictions the TCPA places on cell phone calls apply across the board, irrespective of whether the cell phone is personal or linked to a business.
A person's use of a phone line for personal calls does not automatically transform it into a residential line for purposes of the TCPA, and neither does the use of a personal line for business calls automatically transform it into a business line.
Some courts have held that a cell phone used at least 60 percent of the time for personal purposes can be considered a residential number, and therefore be protected under the TCPA.
Moreover, the FCC has indicated a presumption that wireless subscribers sign up for the national do-not-call list are residential subscribers.
In determining whether a mixed-use phone number is a residential number or business number, courts will consider:
How a person holds their phone number out to the public
Whether the phone is registered with the telephone company as a residential or business line
How much a person uses their phones for business or employment
Who pays the phone bill
If a reasonable observer would view the phone line as either a business or a residence
Implications for Companies and Their Practices
Companies need cautious telemarketing practices, regardless of their target audience.
Even if the primary concern of the TCPA is individual consumers, the ambiguity surrounding its applicability to businesses should give companies pause.
To ensure compliance, businesses should:
Regularly review the TCPA's guidelines
Keep their marketing lists up to date and obtain the necessary consent
Seek legal counsel if targeting other businesses to understand potential risks
While the TCPA primarily protects individual consumers, businesses should not assume it entirely exempts them from its reach.
The act's application to businesses remains a topic of debate, shaped by court interpretations and the ever-evolving landscape of digital communication.
Companies must vigilantly and proactively ensure they don't inadvertently run afoul of this significant legislation, since each call made or fax sent in violation of TCPA can result in a $500 to $1,500 penalty.
Are Fax Machines Covered Under the TCPA?
In today's high-speed digital era, one might assume that methods like faxing and e-faxing are antiquated and that businesses have completely phased them out.
However, this isn't the case. Despite the proliferation of email and instant messaging, faxing remains a pertinent mode of communication for many businesses.
In industries that require secure transmissions or signatures, faxing has maintained its relevance.
E-faxing, the modern version of the traditional fax, combines the best of both worlds, offering digital convenience with the format that many industries still rely on.
As with all forms of communication, regulations govern its use, especially when it comes to unsolicited advertisements.
The TCPA, Junk Fax Prevention Act, and Businesses
The laws regulating faxes mainly pertain to those containing unsolicited advertisements. These materials advertise the commercial availability or quality of any property, goods, or services sent to someone without their prior express permission or invitation.
For example, if a business faxes another company advertising its staffing services without prior consent, the unsolicited advertisement could violate the law.
Exceptions and Clarifications
Certain nuances and exceptions may apply—for example, a fax offering someone a job is not an unsolicited advertisement.
Given the definitions of unsolicited advertisement and telephone solicitation are alike, the Federal Communications Commission (FCC) likely aligns with this perspective.
The Junk Fax Prevention Act offers more clarity. Under this act, a company can send faxes containing unsolicited advertisements to someone with an "established business relationship."
This term refers to a prior or existing relationship between two businesses or between a business and an individual, arising from an inquiry about or a sale of goods or services.
Importantly, neither the act nor its associated rules specify a duration for this business relationship.
When utilizing the established business relationship exception, marketers must adhere to stipulations. They must have directly sourced the fax number from the recipient or through channels like the recipient's website, directory, or advertisement.
Additionally, all unsolicited faxes with advertisements need an opt-out notice on the first page. This notice should provide a free method for the recipient to opt out – this could be via a website, email, toll-free or local phone number, or fax.
If a company receives an opt-out request, it has a 30-day window to honor it, even if there's an established business relationship.
Contact a TCPA Violations Lawyer
If you believe you are a victim of violations under the Telephone Consumer Protection Act, take swift action by seeking legal counsel from Kazerouni Law Group.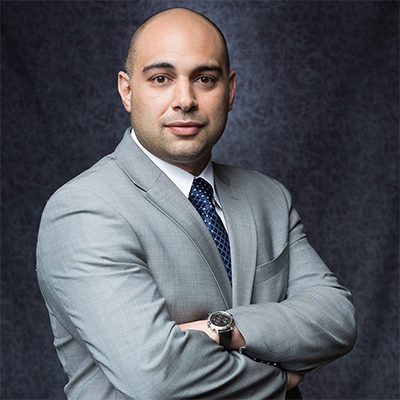 No Upfront Costs. Hiring a TCPA attorney from Kazerouni Law Group won't require you to part with any money upfront. We work for you on a contingency basis. This means we are compensated only when we successfully secure a settlement for you.
No Retainer Fee or Hourly Charges. There's no need to worry about retainer fees or being billed hourly. Your legal representation costs are solely based on your settlement.
Risk-Free Representation: The contingency structure ensures that if, for any reason, your case doesn't result in a win, you won't owe your attorney a cent for their services.
Experience and Results: Our consumer protection lawyers have extensive trial experience with consumer federal law violations and we have recovered over $1 billion for our clients nationwide.
With the right lawyer by your side, you can pursue justice without the stress of hefty fees or financial commitments.
Ensure you get the representation you deserve by contacting a Consumer TCPA Violations lawyer today by calling 800-400-6808 or by contacting an attorney online and find out how we can help you today.